Thank you for visiting our home on the internet. We invite you to take a look around and find out more about Finegan Chiropractic Health Center. We look forward to serving your health care needs. If you have any questions please do not hesitate to contact us. We are currently welcoming new patients.
Dr. Finegan has been practicing in Colorado for the past 27 years. Dr. Finegan graduated with a Doctorate of Chiropractic from Life Chiropractic College in Atlanta, Georgia. Shortly after graduation, he did his internship at Renaissance Chiropractic in Tacoma, WA.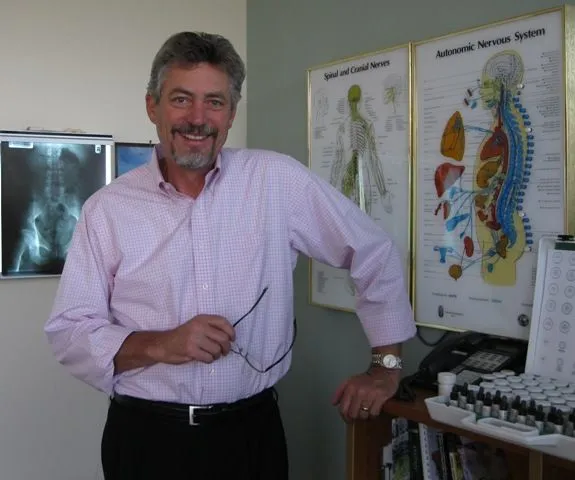 Dr. Finegan has always been and continues to be very active in post-graduate studies. He received his CCSP (Certified Chiropractic Sports Physician) from Northwestern Chiropractic College, which has proven to be very beneficial in treating the athletes in the Boulder community.
Dr. Finegan is a long-time member of the CCA (Colorado Chiropractic Association) and is a past CCA District Director for Boulder County.
In his spare time Dr. Finegan enjoys the wonders and activities of the great outdoors. He and his wife, Karen, and their two very busy daughters, enjoy skiing, fly-fishing, bicycling, and camping together.
We offer many different Chiropractic techniques in the office including; Gonsted, Pettibon, Thompson, Diversified, Activator, Flexion-Distraction, CBP, and more.
Dr. Finegan uses a holistic or "whole person approach". This approach to wellness means looking for underlying causes of any disturbance or disruption (which may or may not be causing symptoms at the time) and make whatever interventions and lifestyle adjustments that would optimize the conditions for normal function. Using this unique approach, Dr. Finegan is able to help you to accelerate and/or maintain your journey to good health.
At Finegan Chiropractic Health Center you will experience one on one individualized care to bring you up to your maximum potential.